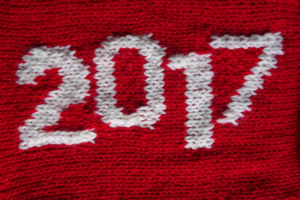 Congratulations to Dale Cox and the over 150 knitters and crocheters she has gathered together. They have been busy creating hundreds of handmade panels that are being made into lovely blankets for those in need.
You guys are the best! They now have over 2017 panels (Dale's goal for this Canada 150 project). Hard to believe they have already reached that goal and the year isn't even over yet. You should be so proud to have contributed beyond expectation to such a worthy cause!
This project even caught the eye of City TV and CTV. Dale has done us proud!
These happy hands are no longer trying to meet a deadline of 2017 panels by end of year, but hope to continue until their blankets warm as many people in need as possible.
Please join Dale and Betty-Anne from the Georgetown Wool Shop as they continue to gather and accept panels until New Year's Eve 2017.