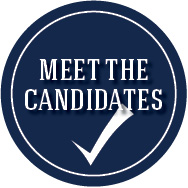 GWCA Annual General Meeting and All Candidates Meeting
October 11, 2018 @ 6:45 pm

-

9:00 pm
6:45pm to 7:00pm – Meet and Greet
7:00pm to 7:30pm – AGM
7:30pm to 9:00pm – All Candidates Meeting
Please plan to attend this years special GWCA Annual General Meeting in the Glen Williams Town Hall. We will bring you up to date on all of the exciting and important undertakings going on in and around the Glen that are having an impact on life in the hamlet. And in addition, we are excited to be hosting an important all candidates meeting where you will be able to meet and ask questions of the individuals who are running to represent the Hamlet of Glen Williams and Ward 2 in the upcoming Municipal Election on October 22nd. This year especially, it is imperative to get involved and be informed about your choice as to who should represent our community over the next four years.
Please plan to attend this very important meeting.
-Refreshments and baking will be on hand as always!